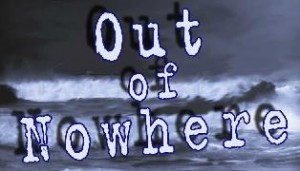 Famous Pictures Company, LLC is a California C Corporation formed for the purpose of producing the gritty neo-noir drama "Out of Nowhere". The Company will coordinate the production of "Out of Nowhere" from funding the picture to principal photography to obtaining a US theatrical distribution for the finished film. The management includes President and CEO Stephen M. Cole, Creative Director – Stanley Sheff and Production Director – Steven Greene.
The film "Out of Nowhere" was written by Stanley Sheff and Steven Greene. It is set in the golden age of Hollywood and principal photography will be done at The Cicada Club in the historic Oviatt building in downtown LA. The story follows the journey of a young girl who leaves her abusive stepfather after the death of her mother to pursue her dreams in the big city. She is quickly embroiled in a mystery involving sex, deceit and murder. The film will be shot in 3D.
The Industry
The Motion Picture Industry has weathered the worldwide economic recession very well. Technology has dramatically changed the way films are made, allowing independent movies to look and sound as good as those made by major studios. The 3D technology revolution is especially important – 3D movies have a larger profit margin than 2D movies and recent advances in 3D digital technology make it accessible to independent filmmakers.
The Market
The audience for independent films has held steady and the target audience for "Out of Nowhere", adults – especially those over 45, has actually grown. In addition, neo-noir films have experienced a resurgence in popularity and "Out of Nowhere" will be able to capitalize on this. The nostalgia of the period in which it is set will be a draw for the over 45 crowd and the film being shot in 3D will be a draw for the young adult crowd.
Distribution Strategy
With the assistance of producer's rep to act as our sales agent to distributors we will pursue a wide US theatrical release. We will submit "Out of Nowhere" at the top tier of film festivals and use the buzz generated to obtain as lucrative a deal as possible for distribution.