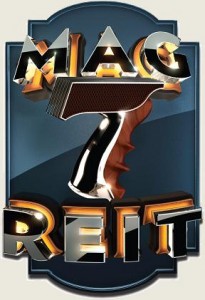 The MAG 7 Real Estate Investment Trust is exceptionally well-positioned to become an REIT which will identify and successfully execute government sale-leasebacks and multifamily home redevelopment projects.
The MAG 7 REIT is currently seeking new investment opportunities in the southwestern United States including existing value-added multifamily residential property development projects.
The MAG 7 REIT specializes in the following: 
Acquisition of government owned properties for sale-leasebacks.

Acquisition of existing income properties in which significant upside potential value exists following rehabilitation, market repositioning, redevelopment of existing uses, and/or mapping for development of alternative uses such as multifamily projects.
Capitalizing on its extensive deal sourcing network and value-oriented investing, MAG 7 REIT will focus on value-added real estate equity investments throughout the West and Southwest United States. The chief concentration will be government sale-leasebacks and multifamily housing.
Target markets will include primary and secondary locations that exhibit some or all of the following characteristics: multiple demand drivers, barriers to new development, gateway cities, distribution hubs and strengthening transaction size will be flexible and range from $2 million to $10 million.