Clients | Case Studies
THE WALL STREET ORGANIZATION, INC.® - Client List
Details

Parent Category: Clients | Case Studies
Stephen M. Cole, Founder, Chairman and CEO of The Wall Street Organization, Inc. has over three decades of experience in the securities industry working with numerous clients globally to complete a wide variety of capital formation transactions. Since the founding of the The Wall Street Organization, Inc. in 1997 this portfolio has expanded to include clients from diverse industries with unique funding requirements in the United States, Europe, Asia, Africa and the Middle East. We have worked with companies on every phase of capital formation, from compiling strategic business plans for startups, to coordinating complex Private Placement Memorandum Offerings with supporting financial advertising and financial marketing materials including Corporate Profiles, Investor Presentations and websites, to wholesaling transactions to our network of Broker/Dealers and Institutional Investors.
Gisser Automotive Case Study
Details

Parent Category: Clients | Case Studies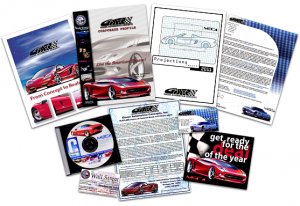 When Daryl Gisser, President and CEO of Gisser Automotive Concepts, came to the WSO he had a vision but no funding. WSO was responsible for overseeing the creation of a Regulation D Rule 506 Private Placement Memorandum. Additionally WSO orchestrated an international broker dealer network which sold the PPM and raised substantial seed capital for GAC. This allowed Daryl to build a prototype of the MEC4. GAC is poised to launch an Initial Public Offering and become a publicly traded company.