WSO Staff
Maurice Spitz, Senior Vice President of Corporate Development
Details

Parent Category: WSO Staff
Maurice Spitz, Administrative Partner
Mr. Spitz holds a B.A. degree in Economics and History from Queens College in New York and attended the New School of Social Research also in New York. Mr. Spitz's extensive successful track record includes working within the securities brokerage industry, investment banking, corporate management and sales. Mr. Spitz's work expertise also extends to stock trading and sales at Worldwide Asset Advisors (1992 to 1998) and recruiting and management of retail stock brokers at Osborne, Stern Brokerage (1987 to 1992). Mr. Spitz has been Chief Executive Officer and Chief Financial Officer of Innovative Card Technologies, Inc. since April 15, 2011. He also served as Chairman and Director of Oxis International, Inc. from June 27, 2008 to March 1, 2010. He has also been a Director of Innovative Card Technologies, Inc., since April 15, 2011. Currently, Mr. Spitz is Administrative Partner for The Wall Street Organization, Inc.
Janet Bronte, Internet Marketing Expert
Details

Parent Category: WSO Staff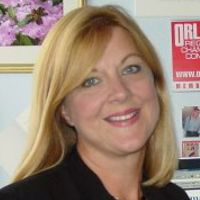 Janet Bronte has over 25 years in Sales Promotion and Marketing for various businesses from start-up, retail, restaurant, hospitality, and business to business.
With a strong entrepreneurial spirit herself, Janet specializes in start-up and jump-start strategies for both new and existing businesses, focusing on image development and co-promotional marketing with other businesses to reduce marketing expenditure, increase credibility through association, gain press and exposure while building sales.
Janet's forte lies in her creativity and innovation, developing effective promotional solutions. Her systematic and integrated approach to marketing strategies has helped to jump-start many businesses that needed change in tough times.
Over recent years, Janet has effectively utilized Internet Marketing to develop dynamic web sites that are quickly indexed by major Search Engines and rank rapidly for relevant keyword searches. Using the theory that "Content is KING" as a foundation, she consults her clients in developing unique and relevant content that not only helps them in the Search Engines, but portrays their company as the experts in their industry, thereby gaining consumer confidence. Her solutions use a tried and true platform that allows for daily client content management, complemented by advanced functionality.
Her creative approach to social media campaigns has helped build her clients digital footprint and brand them over the internet.