Investment Deals
Building Relationships
Details

Parent Category: Investment Deals

The Wall Street Organization, Inc.® has an extensive International track record having worked with companies all over the world.
Stephen M. Cole, Chairman of The Wall Street Organization, Inc.® company, has spent significant time cultivating global funding sources in numerous European countries and the Middle East.
Raising Seed Money
Details

Parent Category: Investment Deals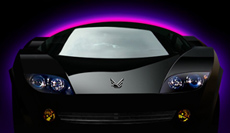 The WSO worked with Gisser Auto Concepts to launch a highly successful Private Placement Memorandum to raise the seed money necessary to begin production of their limited edition MEC4 Super Exotic Sports Coupe.